E-books / Fantasy & Sci-Fi
---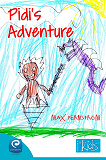 E-book
Pidi's adventure
This book's author is 10-year-old Max Fernström. When your best friend gets in trouble there's no doubt you'll help out. The Ice Witch has gone and done something unforgivable. Pid ...
---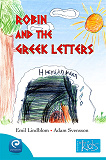 E-book
Robin and the Greek letters
When Ella and Robin are on a field trip with their class they discover a cave with strange letters engraved in stone. Robin who can Greek reads: The Great Fight. Dare they go in?  ...
---