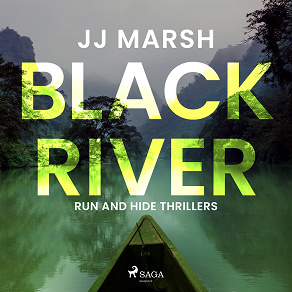 Isbn:
978-87-2847-117-3
Publisher:
Saga Egmont
Category:
Crime & Mystery
Accessible since:
September 2022
Narrator:
Jessica Preddy
Length: 8 hours 8 minutes
---
Black River
'Black River' is the second instalment in the 'Run and Hide' series by author JJ Marsh, known for her popular 'Beatrice Stubbs' crime series.

In 'Black River' we re-join the mysterious and gutsy Ann Sheldon as she continues to try to forget her past and start afresh. Wanting to steer clear of any more trouble, as well as the local police inspector, Gil Maduro, Ann tries to relax and embrace her new life. When a young girl goes missing from a camp however, the services of Gil Maduro are called upon, and Ann soon joins him on an investigation which will take them deep into the Amazon as well as into even deeper trouble.

The pair encounter dangerous enemies along the way and Ann struggles to keep her true identity secret. A captivating thriller, full of adventure, secrecy, and deadly threats.



JJ Marsh is a Welsh author who grew up in Wales, Africa, and the Middle East. JJ studied English Literature and Theatre Studies, and has worked as an actor, director, teacher, journalist, and writer. She is well-known for her popular Beatrice Stubbs crime series. JJ now lives in Switzerland with her husband and three dogs, where she continues to write.
Listen to sample
---