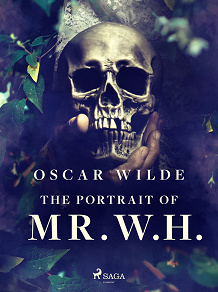 The Portrait of Mr. W. H.
There's been a long-standing argument in literary circles, surrounding Shakespeare's sonnets. The works are dedicated to 'Mr W.H.' and academics have debated as to who this elusive figure might be. Some have even gone as far as to suggest that the initials stand for 'Willian Himself.' 'The Portrait of Mr W.H.' sees Wilde give these sonnets a witty and wry autopsy, poring through them to find the identity of this shadowy dedicatee. However, this is a speculative fiction rather than an academic exercise, and Wilde creates a superb story in which a young actor might give a clue as to who Mr W.H. actually was. Ideal for fans of Shakespeare and Wilde, alike.

Oscar Wilde (1854 – 1900) was an Irish novelist, poet, playwright, and wit. He was an advocate of the Aesthetic movement, which extolled the virtues of art for the sake of art. During his career, Wilde wrote nine plays, including 'The Importance of Being Earnest,' 'Lady Windermere's Fan,' and 'A Woman of No Importance,' many of which are still performed today. His only novel, 'The Picture of Dorian Gray' was adapted for the silver screen, in the film, 'Dorian Gray,' starring Ben Barnes and Colin Firth. In addition, Wilde wrote 43 poems, and seven essays. His life was the subject of a film, starring Stephen Fry.
---