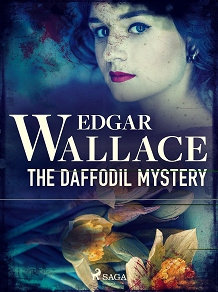 The Daffodil Mystery
In 'The Daffodil Mystery', Lyne a womanising shop owner sets out to frame a former employee for embezzlement for spurning his crude advances. Before his contrived plan can come to fruition however, he is found murdered in Hyde Park, daffodils strewn across his corpse. Enter renowned Detective Jack Tarling and his ace assistant Ling Chu who are tasked with finding Lyne's murderer. Their methods are unusual but they might be just what this case needed. This novel is packed with a stunning ensemble of fantastic characters and brilliant plot twists that continually muddy the water leaving everything in doubt. It is a perfect read for fans of Benedict Cumberbatch's 'Sherlock' or anyone who loves the Detective genre.

Edgar Wallace (1875-1932) was an English writer, poet and journalist. He was such a prolific writer that his publisher claimed his work could account for a quarter of all books sold in England. He wrote countless books, screenplays, poems and historical non-fiction, spawning over one hundred and sixty films based on his work. He unfortunately passed away suddenly before he could see his most famous creation 'King Kong' come to life. It has been adapted several times over the years, notably by Peter Jackson of Lord of the Rings fame, and more recently in 'Godzilla vs Kong' starring Millie Bobby Brown.
---