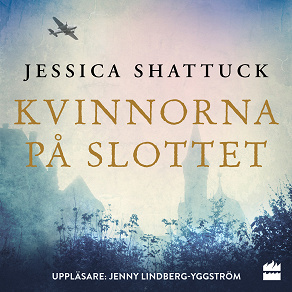 Isbn:
978-91-7719-098-1
Publisher:
HarperCollins Nordic
Category:
Novels
Accessible since:
June 2021
Narrator:
Jenny Lindberg-Yggström
Length: 12 hours 48 minutes
---
Kvinnorna på slottet
Andra världskriget är slut och Nazityskland ligger i spillror. Marianne von Lingenfels återvänder till det förfallna slott som en gång tillhörde hennes nu bortgångna man. Hon kommer tillbaka för att hålla ett löfte.
Hon söker upp de kvinnor som liksom hon själv blivit motståndsänkor och erbjuder dem en fristad på slottet. Men deras nya tillvaro blir mer komplicerad än vad Marianne kunnat ana.
De är inte samma personer de en gång var, och för att kunna gå vidare måste kvinnorna försonas med alla de val de har gjort före, under och efter kriget ...

Jessica Shattuck är journalist och författare. Hon medverkar bland annat i The New Yorker, The New York Times och Glamour och har skrivit flera romaner. Hon bor med sin man och tre barn i Massachusetts.
Listen to sample
---