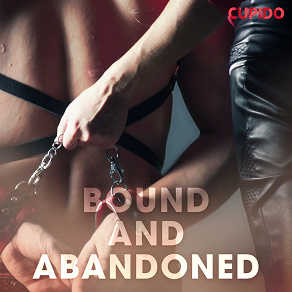 Bound and Abandoned
Stories of dominant women or men, couples, or strangers who explore the limits of sexuality with role play, BDSM, partner swapping or orgies shrouded in sexy mystique.

This is a collection of erotic short stories from Cupido. This collection includes the following stories:

"He was naked, his arms and legs stretched out, crucified to the four corners of the brass bed." – The Gem of the Collection by Lawrence Harlot

"His beloved fastened him to a tree in the forest. Then she walked away!" – Bound by Lars Høvisgaard

CUPIDO – the magazine for intimate, horny pleasure – has been publishing erotic fiction based on readers' everyday fantasies and sexual experiences since 1984.
Listen to sample
---