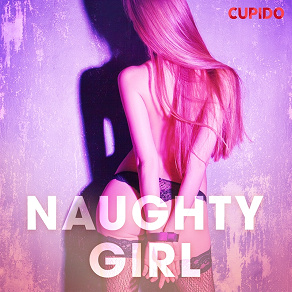 Naughty Girl
Stories of dominant women or men, couples, or strangers who explore the limits of sexuality with role play, BDSM, partner swapping or orgies shrouded in sexy mystique.

This is a collection of erotic short stories from Cupido. The collection contains the following stories:

"Her first day on the job as a maid couldn't have gone any worse. Five glasses of champagne free-falling from a floating serving tray." - Five Glasses of Champagne by Clementine

"I'm sorry! I've been a naughty girl... She said. She'd been alone in his flat, and got bored." - Naughty Girl by Monica

"If the daughter had inherited her mother's sexual preferences, he knew for certain how she liked to be punished." The Punishment by Bjørn Johansen

CUPIDO – the magazine for intimate, horny pleasure – has been publishing erotic fiction based on readers' everyday fantasies and sexual experiences since 1984.
Listen to sample
---