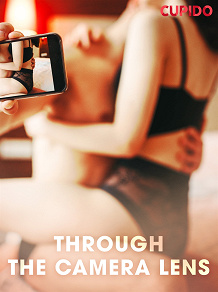 Through the Camera Lens
Couples can spice up their sex life with this hot little number. Whether you're bored at home or enjoying a weekend away from work, home or the kids, there's something here for everyone.

This is an erotic short story collection from Cupido. The collection includes the following short stories:

"This is the story of Linda learning how to tie knots. She's sitting with the instruction book in her lap, practising with a piece of rope. Only, there's a man in the room." - Reading Aloud by Minni Mus

"You're completely naked and exposed for the first time as a stranger's eyes caress your skin. Do you run and hide or do you seize the moment?" - Through the Camera Lens by Roy Rebo


CUPIDO – the magazine for intimate, horny pleasure – has been publishing erotic fiction based on readers' everyday fantasies and sexual experiences since 1984.

---