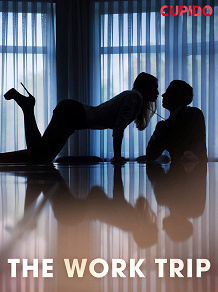 The work trip
The young couple. The first time. Naughty flirting. The secret, forbidden meeting. The young student and his teacher. The older gentleman and the innocent virgin. You, me and a friend.

This is an erotic short story collection from Cupido. The collection includes the following short stories:

"He was indeed quite young to be a technical manager. But the CFO sure had a use for him." - The work trip by Geirr Eid

"He is a nurse and he's worried because he hasn't had an erection in two weeks. He checks the duty roster to see which doctor is on call tonight." - The night shift by Irene

"Her assistant was five years younger than her. He was eager and learned quickly." - The strength test by Fisk

CUPIDO – the magazine for intimate, horny pleasure – has been publishing erotic fiction based on readers' everyday fantasies and sexual experiences since 1984.

---