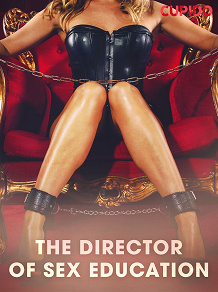 The Director of Sex Education
Stories about a dominant woman or man, a couple or strangers exploring the boundaries of their sexuality with role play, BDSM, swinging or orgies shrouded in sexy mystery.

This is an erotic short story collection from Cupido. The collection includes the following short stories:

"The director got sentenced to community service. She was to help out with the sex education of 19-year-old young men. If she didn't do as the strict mistress ordered her too, she'd get punished." – Sex Education by Julie Just

"When she realised she'd to get on the horse's back, she protested all she could. Was this for real? The protests, the teas, the screams – they seemed very real." – The Riding Whip by Sakse Sauna

CUPIDO – the magazine for intimate, horny pleasure – has been publishing erotic fiction based on readers' everyday fantasies and sexual experiences since 1984.

---