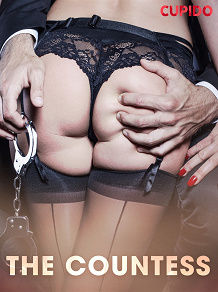 The Countess
Stories about a dominant woman or man, a couple or strangers exploring the boundaries of their sexuality with role play, BDSM, swinging or orgies shrouded in sexy mystery.

This is an erotic short story collection from Cupido. The collection includes the following short stories:

"The Countess's voice was sharp. Frantically, he pulled up his trousers and tried to hide his still rock-hard cock." The Duchess by Louise P.

"She was an amazing woman, but it was mainly her ass that drove him crazy." Heaven and Hell by Avatar

"And right in front of my surprised eyes, without me really realising what was going on, she'd pulled him close. She unbuttoned his jeans, pulled it down with his boxers, and placed him over her thighs with his ass in the air." - Shoplifters by Max

CUPIDO – the magazine for intimate, horny pleasure – has been publishing erotic fiction based on readers' everyday fantasies and sexual experiences since 1984.

---