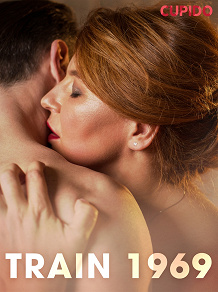 Isbn:
978-87-2635-041-8
Publisher:
Cupido
Category:
Erotic
Accessible since:
October 2020
---
Train 1969
The young couple. The first time. Naughty flirting. The secret, forbidden meeting. The young student and his teacher. The older gentleman and the innocent virgin. You, me and a friend.

This is a collection of erotic short stories from Cupido. The collection contains following short stories:

"He likes to watch her – even from a distance. She's not to be mistaken." – Supervision by Paradox

"Search & Rescue had found the teacher and high school student in a hut where they had sought shelter." – The Storm by BEG, Eastern Norway

"The boy had fallen asleep with the newspaper on his lap and his head resting against the window. He's sweet." – Train 1969 by Blondie Gulbrandsen

"There was a knock at the door and a skinny, soaking, sobbing girl was on the doorstep." A Spontaneous Visit by Cupido reader from Denmark



CUPIDO – the magazine for intimate, horny pleasure – has been publishing erotic fiction based on readers' everyday fantasies and sexual experiences since 1984.

---