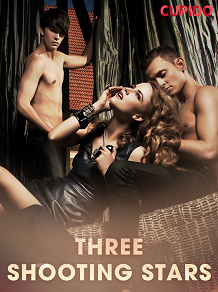 Three Shooting Stars
The young couple. The first time. Naughty flirting. The secret, forbidden meeting. The young student and his teacher. The older gentleman and the innocent virgin. You, me and a friend.

This is a collection of erotic short stories from Cupido. The collection contains following short stories:

"He and she met him at a bar. He was dressed in black – 18 years-old, a bit feminine in his mannerisms.

" Three Shooting Stars "There was no doubt that the youngster came from a good home." – Extra Lessons by Geirr Eid

"She senses her desire for a young body growing in her, puts her arms around his shoulders and leads him up to the bedroom." – Daybreak by Fanchette, Buskerud

CUPIDO – the magazine for intimate, horny pleasure – has been publishing erotic fiction based on readers' everyday fantasies and sexual experiences since 1984.
---