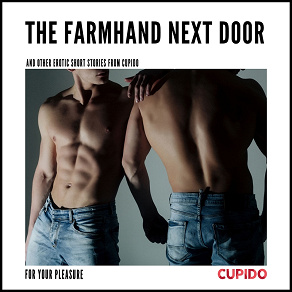 The Farmhand Next Door - and other erotic short stories from Cupido
Woman on woman. Man on man. Bisexuality. Flexible. Queer. Some people have never questioned whether or not they're gay. Others are in a straight marriage with kids when suddenly the mere thought of their best friend makes their nipples erect, or a touch from their best mate makes their cock hard.This is a collection of erotic short stories from Cupido.

The collection contains following short stories: The Hitchhike, Masquerade, Hot Night in the Sauna Club, The Hitchhikers, An Unforgettable Experience, My Big Surprise, Sara's Face, The Farmhand Next Door, The Girls' Dorm, To the Rescue, In the Park, In Disguise

CUPIDO – the magazine for intimate, horny pleasure – has been publishing erotic fiction based on readers' everyday fantasies and sexual experiences since 1984. Published in new sexy collections in collaboration between Hverdag AS/Cupido and Saga.
Listen to sample
---