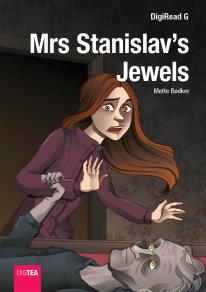 E-book
|
28 days for loan
Mrs Stanislav's Jewels
Ruby wants to see if the old woman's empty house hides anything of value. But before she can find Mrs Stanislav's jewels something unexpected happens. Everything ends up different from what Ruby had hoped for ...
Mrs Stanislav's Jewels är anpassad för självständiga läs-aktiviteter på engelska från ca sjunde klass. 
DigiRead G är texter som har anpassats till ett språk som är passande för målgruppen, och innehåller illustrationer som stödjer läsningen och gör texten enklare att ta till sig.
Svåra ord är översatta på de sidor där de förekommer första gången.
---