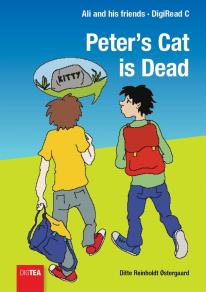 E-book
|
28 days for loan
Peter's Cat is Dead
Peter's cat is dead, but Ali doesn't know what to say. He thinks that he is a bad friend, but then he talks to his dad.
Peter's cat is dead är anpassad till självständiga läsaktiviter på engelska från ca tredje klass och är en av flera böcker i serien Ali and his friends. 

DigiRead C innehåller enkla ord och enkel meningsbyggnad samt illustrationer som stödjer läsförståelsen. Svåra ord är översatta på den sida där de först förekommer, men går också att finna i ordlistan längst bak i boken.
---