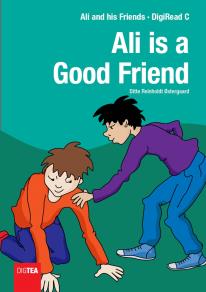 Ali is a Good Friend
Ali, Maria and Mia are playing a game. Peter asks if he can join them. Ali says no, but he regrets saying it and is embarrassed by what he did.
Ali is a good friend är anpassad till självständiga läsaktiviter på engelska från ca tredje klass och är
en av flera böcker i serien Ali and his friends.
DigiRead C innehåller enkla ord och enkel menings-byggnad samt illustrationer som stödjer läsförståelsen.
Svåra ord är översatta på de sidor där de förekommer första gången.
---