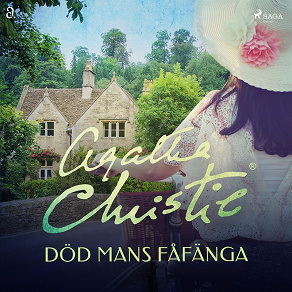 Isbn:
978-87-1178-815-8
Publisher:
Saga Egmont
Category:
Crime & Mystery
Accessible since:
March 2018
Narrator:
Thomas Engelbrektsson
Length: 6 hours 9 minutes
---
Död mans fåfänga
En stor trädgårdsfest förbereds i en liten idyllisk engelsk landsortsby. Det finns ett spåtält, ett porslinskrossningsstånd och en känd deckarförfattare ska arrangera en fiktiv mördarjakt.
Men strax innan festligheterna ska börja får Hercule Poirot ett samtal från en orolig kvinna. Hon tror att ett riktigt mord kommer att ske och vill ha Poirot på plats. Och mycket riktigt blir leken blodigt allvar och Poirot tvingas använda all sin list för att lösa gåtan.

Agatha Christie (1890-1976) var en brittisk deckarförfattare och världens bäst säljande författare efter Shakespeare med över 4 miljarder böcker sålda på engelska och andra språk. Mest känd är hon för detektiven Hercule Poirot. Tillsammans med Arthur Conan Doyle är hon den som har format deckargenren mest.

—
Translation entitled "Död mans fåfänga" © 1957 Agatha Christie Limited. All rights reserved.

"Dead Man's Folly" © 1956 Agatha Christie Limited. All rights reserved.

AGATHA CHRISTIE ® POIROT ® are registered trademarks of Agatha Christie Limited in the UK and/or elsewhere. All rights reserved.
Listen to sample
---