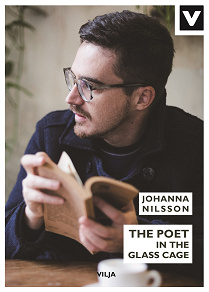 Isbn:
978-91-7723-037-3
Publisher:
Vilja förlag
Category:
For emergent readers
Accessible since:
April 2016
Narrator:
Johan Svensson
Length: 31 minutes
---
The Poet in the Glass Cage
Mahad jobbar som spärrvakt i tunnelbanan. Men egentligen är han poet. Han drömmer om att kunna skriva sina dikter på svenska så att alla kan läsa dem. Och han längtar efter att få prata med den där unga kvinnan som alltid skyndar förbi med näsan i en bok. Han vill veta allt om henne. Är hon lika ensam som han?
Lättlästa böcker från Vilja är ofta något kortare, har alltid ett lättare språk och ett innehåll anpassat för en vuxen läsare.
Listen to sample
---