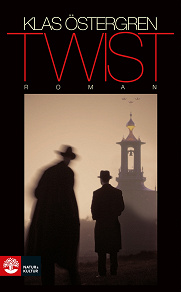 Isbn:
978-91-2714-064-6
Publisher:
Natur & Kultur
Category:
Novels
Accessible since:
August 2014
---
Twist
Klas Östergrens nya roman skruvar sig fram mellan årtiondena fram till vår egen tid, från en given punkt på sextiotalet när sommaren var lång och The Beatles "Twist and Shout" fortfarande ekade i folks medvetande. Där väcks en kärlek, till en kvinna med många namn. Anna. Eller Anne-Marie. Eller Ami.

Twist är en berättelse om att utnyttja och bli utnyttjad. Den handlar om pengar som bytte händer när centrala Stockholm förvandlades för femtio år sedan. Men om mutor är en gråzon så har bedrägeriet i Twist också en verkligt svart sida, som berättaren bit för bit blir varse: de rörelser av pengar, information och inflytande som frigörs när muren mellan öst och väst faller i slutet av åttiotalet.

Ingen går fri. Alla är med i spelet: motvilligt, ovetande eller av fri vilja. Liksom i en roman av Graham Greene eller John Le Carré handlar Twist om själva sveket och vad det gör med de människor som deltar i det eller drabbas av det.
---