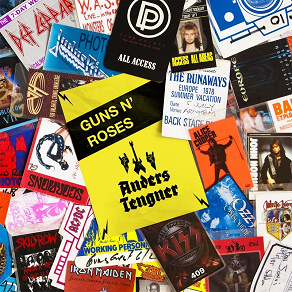 Isbn:
978-91-7523-009-2
Publisher:
HörOpp!
Category:
Social and cultural history
Accessible since:
May 2012
Narrator:
Anders Tengner
Length: 1 hour 1 minute
---
Access all areas - GUNS N' ROSES
ACCESS ALL AREAS - GUNS N' ROSES

"Sex and drugs go hand in hand when you're a rock 'n' roll musician. If I were a violinist, it might be a different matter."

I Access all areas berättar Anders Tengner för första gången om sitt liv med hårdrockens storheter. Under tjugofem år flög han jorden runt och mötte hundratals rockband, många av dem privat. Hans intervju- och fotoarkiv är helt unikt i sitt slag, och här öppnar han för första gången dörrarna till en rockskatt som till stora delar är tidigare opublicerad.

I detta avsnitt möter vi sleazerockarna i GUNS N' ROSES. Personliga intervjuer varvas med detaljerad bandhistorik.
Listen to sample
---